Finding Your Next Dallas Nanny Job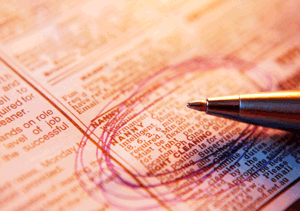 Finding a nanny job in Dallas can be very easy if you have the right mix of skills and experience that parents desire. Most families want their nanny to have at least a few years experience and a minimum set of skills and certain qualifications. Not every nanny job in Dallas is the same, but in general, parents will want you to have some training in child education, cooking skills, a great driving record, and a clean background. There is not a specific nanny degree or certification one can obtain, but having the desired qualifications is most important. Taking a nanny into a home is a big risk for a family, so they want to make sure they pick the right person who could be with them for many years. Below we have outlined some key things that you need to know to help obtain your next Dallas nanny job.

Background Check — One of the most important things you can have, which will show families your commitment to do a great job watching their children, is a background check. Have it ready for parents or be open to them running one on you if you do not have a recent one. A background check that is clean of criminal history will make obtaining nanny jobs in Dallas much easier as you will set yourself apart from the many nannies in the city. Having a US or International background check will show families your credit information, DMV records, civil court records, criminal background, and demonstrate that you are not a sex offender. So, when possible, try to provide the most thorough background check available.

Cooking Skills — Securing a Dallas nanny job does not require that you are an amazing chef, but you will most likely end up needing to perform some level of cooking for the children you are watching. Some nannies have attended local community colleges for basic classes, while others have just refined their cooking skills at home or at previous nanny jobs in Dallas. Regardless of whether you have any formal culinary education or not, you should highlight your skill level and perhaps some top dishes you make as a way to set you apart from other candidates for the job. A family will feel better knowing that their children will be properly nourished so they can be healthy and happy.

Mobile Phone — Having a nice mobile phone or perhaps something even more high tech like an iPhone or Blackberry will make obtaining a Dallas nanny job a bit easier. Not only are you more accessible via phone, text message, and email, you are more prepared in case of emergency to call for help and notify the family. Today most people have a mobile phone so this may not be a big deal, but if you do not have one and are looking to secure a nanny job in Dallas, then you should definitely consider buying one if you can before you start your job search.

CPR and First Aid — This is something that almost all nanny jobs in Dallas require as you will be watching someone for many hours each day and need to ensure their well being. Families need to know that their kids are safe if they were to choke on something or were to get a major cut. Typically the Red Cross or other local organizations offer classes you can take that focus on children and infants as they need to be treated a bit differently than an adult.

Letters of Recommendation — Hopefully you have had another Dallas nanny job before so you can get at least one recommendation from a past employer. Families will have higher confidence knowing that other people back you and your work. If you do not have previous work history at a nanny job in Dallas, then you should get recommendation letters from other past employers or perhaps teachers from college. If you have done any volunteer work you might want to utilize those connections for a recommendation letter as that shows your compassion for giving back and a strong work ethic.